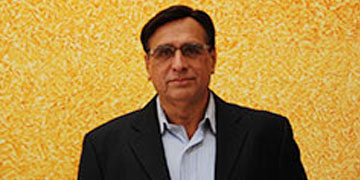 Chairman
CA Rajkumar L. Kukreja
B.Com., L.L.B.,F.C.A.


Practising as a Chartered Accountant, CA Rajkumar L. Kukreja is also the Non-executive Chairman of Kukreja Electronics Pvt. Ltd., a Computer firm with outlets at Palace Road & Jaynagar.


President - Sindhi Seva Samiti, 1998-2000 & 2001-2004
Chairman -

Sindhi Group of Educational Institutions (1998-99, 2001-2004)
Sindhi High School, Kumara Krupa Road, Bangalore
Sindhi High School, Kempapura Hebbal, Bangalore
Sindhi College, Kempapura Hebbal, Bangalore
Sindhi Academy of Skills

Founder of a New Roman based Script for Sindhi - "SIROLI"
Council & Executive Board Member of National Council for Promotion of Sindhi Language, From 2005-2011
President, Sindhi Federation of Bangalore, 2008-11
Chairman, Sindhi Seva School, a totally free school, 2007 onwards.
Co-Chairman, Maiticonnections, a match-making initiative of the Sindhi Seva Samiti, Bangalore.
Youngest to be Awarded the 'Sindhu Ratna' for his contribution to the community by the Sindhi Federation of South India (2003)
Conferred 'Outstanding Citizen Award' on 27th August 2010 by the Sindhi Chamber of Commerce, Chennai.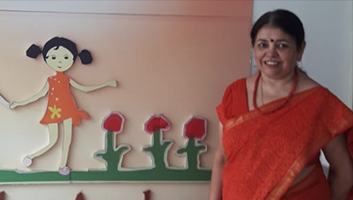 Principal
Mrs. DEEPTI SINGH

Mrs. Deepti Singh possesses considerable experience and expertise in the fields of Education and Administration. During her tenure as a teacher at Vidya Niketan School, she taught Biology, General Science and Environmental Education at various levels.

More Recently, as Principal of Gopalan National School (an institution where she had first been Academic Co-ordinator and later Headmistress), she was actively involved in resource management, student discipline and teachers' evaluation. Numerous teachers and students have benefitted, and will continue to benefit, from her specialised training sessions in Jolly Phonics, Mind Mapping and Web Teaching.